LATEST ARTICLE
To Nick: Questions from 2010

​Back in September 2010, when I was just starting my senior year of high school, I wrote an email to myself through

FutureMe.org

titled "Questions for the Future." In it, I asked several questions for myself to answer in 2017.
The Greatest Hits
Offered a bribe by a
​Lord of Parliament

Wait, what?
​​Why the hell did a member of the House of Lords just email me?

Donald Trump cuts me a check

There comes a time in every man's life when Donald Trump threatens to sue them. For me, it was Monday, March 23rd, 2015 — the day after my 22nd birthday.​

North Korea tweets at me

A few years ago I engaged with North Korea in direct, high-level conversations on one of the the most secure international communication networks known to man: Twitter.​
Powered by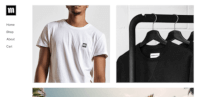 Create your own unique website with customizable templates.